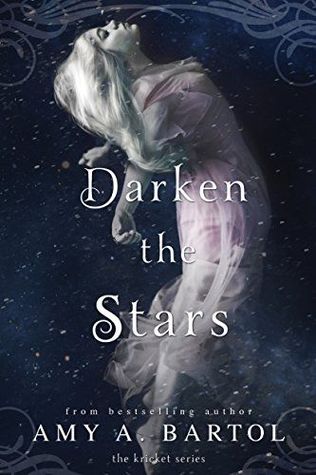 Format: e-ARC, 302 pages
Publisher: 47North
To Be Published: September 8, 2015
ISBN: 9781503947429
Genre: Romance, Science Fiction & Fantasy
Back cover blurb: Kyon Ensin finally has what he's always wanted: possession of Kricket Hollowell, the priestess who foresees the future. Together, their combined power will be unrivaled. Kricket, however, doesn't crave the crown of Ethar—she has an unbreakable desire to live life on her own terms, a life that she desperately wants to share with her love, Trey Allairis.
As conspiracies rage in the war for Ethar, Kricket's so-called allies want to use her as a spy. Even those held closest cannot be trusted—including Astrid, her sister, and Giffen, a member of a mysterious order with a hidden agenda. But Kricket's resolve will not allow her to be used as anyone's pawn, even as the Brotherhood sharpens its plans to cut out her heart.
As the destiny prophesied by her mother approaches, Kricket will backtrack through her fiery future to reshape it. For she knows one thing above all else: the only person she can truly count on is herself.
My review: When I got to the end of this book I kept swiping the page to see if there was more. Ms. Bartol can't leave us there!
I love how strong Kricket became and the choices she made, even though I was a bit worried she was suffering from Stockholm Syndrome in the beginning. I was totally Team Trey from the previous two books and was disappointed he wasn't in this much, but Kyon surprised me, and although I wasn't totally falling for him, he did have his swoony moments. To say too much would probably be spoilerish – you'll just have to read this for yourself!
The writing is compelling and had me gripped from start to finish. I really can't recommend this series highly enough. But there just has to be another book!
***Disclaimer: This e-ARC was provided to me by the publisher via Netgalley in exchange for an honest review. Huge thanks to them. ***
My rating: 5/5