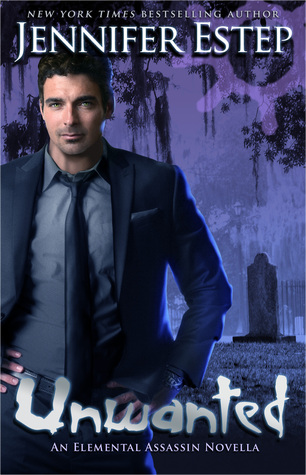 Format: e-ARC, 100 pages
Publisher: Pocket Star
Published: July 18, 2016
ISBN: 9781501142291
Genre: Sci Fi & Fantasy
Back cover blurb: The New York Times bestselling Elemental Assassin series continues with a new e-novella–from the point of view of Finnegan Lane, the foster brother of Gin Blanco, and a fan favorite of readers of the series.
The fallout from his disastrous "family reunion" in Bitter Bite has left Finn feeling hurt, angry, and depressed. He can barely stand to look at himself in the mirror, much less eat any of the delicious barbecue from Gin's famed Pork Pit restaurant.
But when the funeral for a slain security guard at his bank turns into a showdown with some nasty underworld giants, Finn knows that he must act in order to protect an innocent family.
Finnegan Lane might be the most unwanted man in Ashland these days, but he's determined to try to make amends for his past mistakes…
My review: I've always been a big fan of Finnegan Lane, but after Bitter Bite – and yes, you must read that first before tackling this novella – he's been ostracized by almost everyone except Gin and the gang. His boss at the bank is making him attend all the funerals of his dead coworkers, even though no one wants him there, and it is just before the last of these that he discovers the widow is being shaken down by an Ashland baddie for the life insurance policy.
Now, Finn is not his father's son for nothing, so he takes it upon himself to help her out, sans Gin, and gets back a little of his self-esteem in the process. I really enjoyed this in the same way I enjoyed Owen's novella, as a nice way to gain closure on a difficult episode. Loved the ending, and now I can go on to the next book without worrying too much about Finn's mental health.
***Disclaimer: This e-ARC was provided to me by the publisher via Netgalley in exchange for an honest review. Huge thanks to them. ***
My rating: 5/5