Hosted by Tynga's Reviews
Welcome back to Stacking the Shelves, a regular meme hosted by Tynga at Tynga's Reviews. Stacking The Shelves is all about sharing the latest books you have added to your shelves, physical or virtual.  This means you can include books you buy in store or online, books you borrow from friends or the library, review books, gifts, and of course e-books!
Netgalley continued feeding my addiction this week by granting me access to the ARC of Rock Redemption, by Nalini Singh, the latest in her new contemporary romance series, Rock Kiss. I love how this series is set in New Zealand, and has rock stars AND rugby players 🙂
I've joined the blog tour for Laura Kaye's new release next week, Hard As Steel, a crossover novella linking her Hard Ink series with her new Raven Riders series. So this week I was sent a copy from the publisher through InkSlinger PR.
Since I hadn't read the last book in that series, I bought the audiobook of Hard To Let Go so I could be up to date before starting the novella. I'm listening to it at the moment and it's great.
While at Audible, I also bought An Ember in the Ashes, by Sabaa Tahir, about which I have heard nothing but good things. I also needed a few more titles starting with E for my reading challenges 😉
And, finally, since it was on special, I also bought the audiobook of The Sea of Tranquility by Katja Millay. I've been meaning to read this for a while and couldn't resist it on special.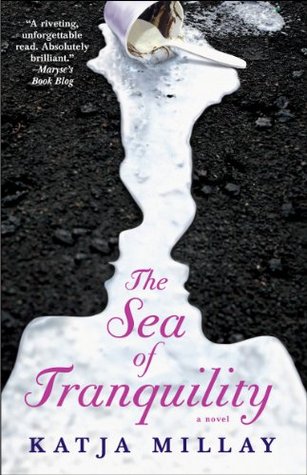 Whew! So that's it for this week. Keep an eye out for my reviews of these in coming weeks. So what new books did you pick up this week? Let me know in the comments.