Hosted by Tynga's Reviews
Welcome back to Stacking the Shelves, a regular meme hosted by Tynga at Tynga's Reviews. Stacking The Shelves is all about sharing the latest books you have added to your shelves, physical or virtual.  This means you can include books you buy in store or online, books you borrow from friends or the library, review books, gifts, and of course e-books!
Following on from last week, when I got a bit carried away on Netgalley, I had a few more books approved for me to review. The first was Nirvana, by J.R. Stewart, which I was invited to review as part of Netgalley's 2015 challenge. I love the cover and think it should be really interesting.
The second was This Book Will Change Your Life, by Amanda Weaver, who is one of my favourite fandom authors now publishing original stories. Really looking forward to this one.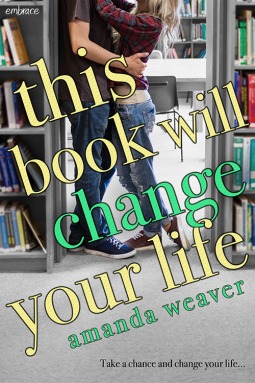 And to cap off the week, I was granted access to Dark Heart of Magic, by Jennifer Estep, which is the second book in her excellent Black Blade series. I loved the first book, Cold Burn of Magic,  so much (read my review HERE) so I may just have to drop everything to read this straight away. Very pretty cover on this one, too.
I spent the last of my Amazon gift card on Heart-Shaped Hack, by Tracey Garvis-Graves. I participated in some of the blog tour for this but hadn't received an ARC, so just had to buy it. It really looks like my kind of book.
So that's it for this week. Keep an eye out for my reviews of these in coming weeks. So what new books did you pick up this week? Let me know in the comments.